Over the years many of our boating clients have also commissioned us to do a whole variety of non-marine work. From bespoke car seat re-upholstering, VW Camper beds, to bar and restaurant seating, to large commercial umbrella covers... the list goes on.
This aspect of our business has now developed to such a degree, that it now accounts for a significant proportion of our business and to meet the demand, we have taken on two further highly experienced upholstery specialists.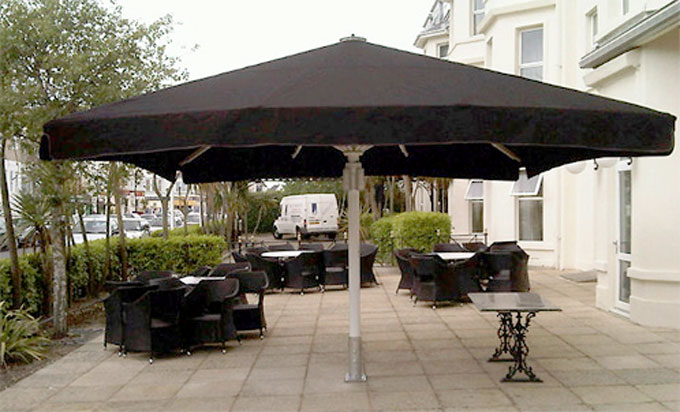 Note: the wind stresses and climatic conditions that large umbrella and canopies encounter, are more akin to boat equipment than most domestic products. It is therefore no surprise that we were approached to manufacture the material parts, rather than a more traditional domestic upholsterer.